We now have access to a wonderful reading program Fun eReader. This online application is for any member of the Cedar Ridge family. All the books in this program, both fiction and non-fiction, are in English and Spanish and have an option to have the book read out loud.
Choose the eBook tab at the top of the page. Then choose the middle option – school's eBook site. The access code is 957UJF.
Then explore and read to your heart's content. You can also download the app and use an iPad or iPhone to read the books. There are extras, such as background info on the author and the subject, quizzes and teaching activities.
Cedar Ridge Elementary Parents our 2016 CCRPI Score
is in the Following Link.
Cedar Ridge Families please go to the following link and complete the survey
:)
Cedar Ridge Families please go to the following link and complete the survey :)
http://apps.gadoe.org/schoolclimate/parents.nsf/Survey.xsp
On Thursday a Flyer was sent Home with your child about the Cedar Ridge Elementary Deodorant Drive. Our goal is to collect 200 items by January 27th for the Raider Nation Food Drive. The class the collects the most gets ice cream! :)
Help us win a part of $200,000 grant!!
1st and 3rd grades have created a fantastic learning experience which can win a big grant for our school. We need everyone – all of our families and friends all over the world --- to go to https://follettchallenge.com/ between 1/23 and 1/27 and vote for our video. Anyone can vote. You can vote once every day. The more votes we get the better our chances to win.
Whitfield County Schools will be closed tomorrow Monday, 01/09/2017 for Students and Staff. The Whitfield County Road Department and Whitfield County School Transportation report that back roads and many school campuses are too icy and dangerous for travel tomorrow morning.Cedar Ridge Elementary School Families 😊
On behalf of the Whitfield Education Foundation, we would like to invite your Child to be a participant in The 14th Annual Showcase of the Stars. This is a tremendous event to showcase the musical abilities of our students. We are amazed each year of the talent here in Whitfield County and look forward to event. The audition for the event will be held this Thursday, Jan. 5, 2017, located at the Whitfield County Schools Central Office Building 1306 South Thornton Avenue, Dalton GA 30720. Auditions will begin at 5:00 p.m. and end at 7:30 p.m. The audition fee is $20 per contestant and includes 3 tickets. Contestants must audition the piece they are planning on performing the night of the showcase.
The 14th. Annual Showcase of The Stars will be held on Saturday, January 28, 2017 at Crosspointe Christian Centre located at 2681 Underwood Street, Dalton GA 30721.
Congratulations to Jennifer Torres! She participated in the District Spelling Bee Friday, 12/02/2016!!
"Good afternoon Cedar Ridge families! We need your input! Please join us for a Title I parent input meeting tomorrow, 11/30/2016 morning at 7:30am in the blue pod. We look forward to seeing you! Have a great night!
"Buenas tardes familias de la escuela Cedar Ridge. Necesitamos su opinion! Por favor unase con nosotros para una junta de titulo I manana a las 7:30am en la capsula azul. Esperamos verlos ayi! ¡Que pasen buenas noches!"
Tomorrow, 11/17/16 is our Thanksgiving Lunch at Cedar Ridge Elementary School. We hope that you will be able to join your child for Lunch :)
The Cedar Ridge Elementary School Staff and Students would like to Thank all the Brave Men and Women who serve our Country and defend our Freedoms :)
Cedar Ridge Parents I hope you can take a few minutes to complete The Georgia School's Parent Survey. You can access it by clicking the following Georgia Department of Education Picture. Thanks You :)
Just a Reminder We dismiss today 10/19/16 at 11:50 a.m.
Cedar Ridge Buccaneers tomorrow 10/14/16 we will dismiss at 2 p.m. for the Southeast High School Homecoming Parade. The parade will be at 4 p.m. behind Walnut Square Mall. We hope to see you there to show support for Raider Nation ☺
Click Picture of Ready4K to open Link!
Just a reminder Cedar Ridge Buccaneers can participate in the Southeast High School Homecoming Week Dress up Days 10/11/16-10/14/16 :)
Just a Reminder School is Closed tomorrow 10/10/16 for Students and Staff for Fall Break. See you Tuesday :)
Last night 10/04/16 at our CRE Math Night Mia Miranda &her Family won a 1 year free membership to the Creative Discovery Museum. Congratulations Mia :)
10/04/2016--Cedar Ridge Buccaneer Parents Bus 06-26 will not run this afternoon. Students who ride that bus will be riding bus 07-43 for today. They will be at least 25 minutes later coming home :)
Cedar Ridge Buccaneers let's dress up the week of 10/10/16 thru 10/14/16 to support Southeast High School during their Homecoming Week :)
Monday - no school
Tuesday- Tacky Tourist
Wednesday- Western Wednesday
Thursday - Twin day
Friday - RAVE DAY (Wear neon)
Book Fair is Oct. 3–7
Click the picture for watch a video about it!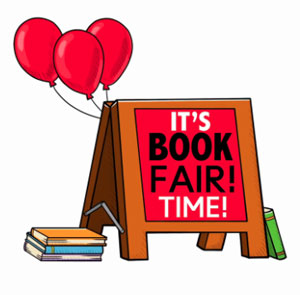 ---
Friday, September 30 will be Raider Nation Night at the Southeast football game. All students wearing SHS colors and having an adult with them will be admitted free 🏈
Off to a Great Start !