Congratulations to Jennifer Torres! She participated in the District Spelling Bee Friday, 12/02/2016!!
"Good afternoon Cedar Ridge families! We need your input! Please join us for a Title I parent input meeting tomorrow, 11/30/2016 morning at 7:30am in the blue pod. We look forward to seeing you! Have a great night!
"Buenas tardes familias de la escuela Cedar Ridge. Necesitamos su opinion! Por favor unase con nosotros para una junta de titulo I manana a las 7:30am en la capsula azul. Esperamos verlos ayi! ¡Que pasen buenas noches!"
Tomorrow, 11/17/16 is our Thanksgiving Lunch at Cedar Ridge Elementary School. We hope that you will be able to join your child for Lunch :)
The Cedar Ridge Elementary School Staff and Students would like to Thank all the Brave Men and Women who serve our Country and defend our Freedoms :)
Cedar Ridge Parents I hope you can take a few minutes to complete The Georgia School's Parent Survey. You can access it by clicking the following Georgia Department of Education Picture. Thanks You :)
Just a Reminder We dismiss today 10/19/16 at 11:50 a.m.
Cedar Ridge Buccaneers tomorrow 10/14/16 we will dismiss at 2 p.m. for the Southeast High School Homecoming Parade. The parade will be at 4 p.m. behind Walnut Square Mall. We hope to see you there to show support for Raider Nation ☺
Click Picture of Ready4K to open Link!
Just a reminder Cedar Ridge Buccaneers can participate in the Southeast High School Homecoming Week Dress up Days 10/11/16-10/14/16 :)
Just a Reminder School is Closed tomorrow 10/10/16 for Students and Staff for Fall Break. See you Tuesday :)
Last night 10/04/16 at our CRE Math Night Mia Miranda &her Family won a 1 year free membership to the Creative Discovery Museum. Congratulations Mia :)
10/04/2016--Cedar Ridge Buccaneer Parents Bus 06-26 will not run this afternoon. Students who ride that bus will be riding bus 07-43 for today. They will be at least 25 minutes later coming home :)
Cedar Ridge Buccaneers let's dress up the week of 10/10/16 thru 10/14/16 to support Southeast High School during their Homecoming Week :)
Monday - no school
Tuesday- Tacky Tourist
Wednesday- Western Wednesday
Thursday - Twin day
Friday - RAVE DAY (Wear neon)
Book Fair is Oct. 3–7
Click the picture for watch a video about it!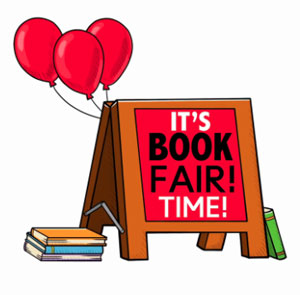 ---
Friday, September 30 will be Raider Nation Night at the Southeast football game. All students wearing SHS colors and having an adult with them will be admitted free 🏈
Off to a Great Start !